Verovatno svaka žena zna kakav je osećaj biti nesigurna u sopstveni izgled i nema te sile koja će joj u tim trenucima utuviti u glavu da je lepota u nesavršenostima, da treba da prihvati sebe onakvu kakva jeste ili da se samo opusti, jer izgled nije ni bitan, važno je ono unutra.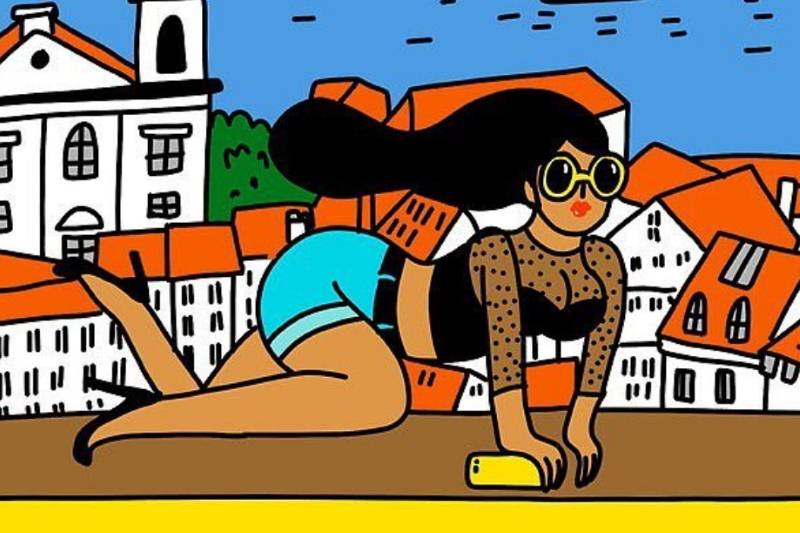 Te fraze teško pale, ali ilustracije francuske umetnice Sesil Dormeu bi mogle istog momenta da poprave situaciju.
Sesil radi originalne crteže jakih boja u kojima žene prikazuje kakve one zaista jesu, sa svim njihovim manama, lošim navikama, blamovima, strahovima, bednim izgovorima, telesnim viškovima i manjkovima...
I to radi tako sjajno da prvo pomislite kako je super što se to ne dešava samo vama, a onda se i lepo nasmejete načinu na koji se duhovita Francuskinja obračunala sa vašim zajedničkim problemom.
Svako telo je savršeno poput muzičkog instrumenta
Seksi na plaži
To nije šlauf, to su ljubavne ručke
I baka voli Bijonse
Glamurozna i posle plakanja
Specijalna ponuda
Male pobede zaslužuju aplauz
Dijeta od sutra. Možda
Dva ujeda komarca
Udobnije je sa stomačićem
A može i ovako...
Čubakina žena
Želje i mogućnosti
To mi je od stresa
I dame kupuju toalet papir
Omiljena joga poza
Nagomilana frustracija
Ma, šta mi napriča
Četiri godišnja doba
Mjau...
Zovite me Georgina
Ponosna na korene
Uvek može gore. Uvek
Izlet do kuhinje
18+